Welcome to Willowcreek Middle School
Home of the Wolverines
A.L.L. Math Testing for current 6th grade students
Choose ONE of these days to test at Willowcreek Middle School.** March 25 OR March 26.** From 4:00pm until 6:30pm in Room B110. Register TODAY.
Come Check out the Willowcreek Middle School FBLA website!
Track Sign-Ups are going on right NOW!!!
First practice will be this Tuesday, February 18th, right after school.
Drop Off & Pick Up
Follow these simple rules
2020 - 2021 Class Applications
Applications will be accepted beginning January 29th. Please check individual application for the due date.
A Big Welcome to Mr. Asa Nielson, Willowcreek's New Principal for the 2020/2021 School Year!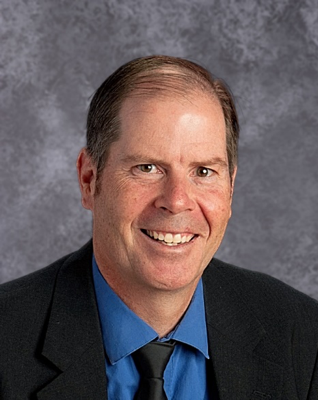 Hello I am extremely excited to be part of the Willowcreek community. I love living in Lehi and love the people who live here. I spent 14 years as an assistant principal at Lehi Junior high school. When I was hired at Lehi Junior High Willowcreek was just getting ready to open. I have had the chance to watch our community change and grow as so many wonderful people have moved here. My own children have had the chance to attend Willowcreek and then Lehi High school. My goal is to help continue the work that has been done to this point to help create a safe, positive school where all our students can gain the knowledge, skills and dispositions to be successful in life. When my son played basketball at Willowcreek for Coach Robinson they had a slogan "Defend the Creek." Since then whenever we drive past Willowcreek I always call out "Defend the Creek" The teachers and staff at Willowcreek are doing amazing things. I'm grateful for the opportunity I will have to "Defend the Creek."  Thanks for trusting us with your students!
Upcoming Events at Willowcreek Middle School
A/B Day
March 3
Full Day of School for 8th/9th grades
7th Graders are encouraged to job shadow
Professional Development Day
March 9

No School for Students
Minimal Day
March 13
8:15 – 12:00 pm
Band Concert
March 19
7:00 pm
9th Grade Dance
March 20
7:00 pm
Battle of the Books Competition
March 23

2:00 pm
7th Grad Band Instrumental Night
April 1 & 2
4:00 – 8:00 pm
Spring Break
April 7 – 10

No School

There is no elevator to success, you have to take the stairs.

Unknown
In order for us to succeed we must first believe that we can.

Nikos Kazantzakis
If you can dream it you can do it!

Walt Disney
Congratulations to Willowcreek students of the week for Feb. 18 – 21. These students all have shown specific behaviors of our school PRIDE (Prepared, Respectful, Integrity, Determined, Engaged).  7th Grade Brody Clark;  8th Grade Madeline Kimmel;   9th Grade Wyatt Kennedy.

Congratulations to Willowcreek dance team. We had the greatest attendance at the junior high team match with over 100 of our students dancing! Not only did they win 1st place overall, the Top Silver Award, and 6 Gold awards, but they brought home the Sportsmanship Trophy which is as big as some of the students!! These students conducted themselves with Wolverine PRIDE and portrayed exceptional team spirit! It was a great night to be a Wolverine!!

Congratulations to the Willowcreek Singers and Summa Voce who sang in festival this past week and scored superior ratings from both judges! Check out our Facebook page if you want to see a recording. See them live next Wednesday, November 20 at our first choir concert of the year. See you there!